It's Time to Take a Closer Look at the England Cricket Team
The England cricket team has been governed by the England and Wales Cricket Board since 1997. They are a founding member of the International cricket team, so have been full members since 1909. Cricket is very popular in England, to watch and to bet on, and below we are going to take a closer look at England's cricket history as well as who some of their notable players are.
England Cricket History
A team who can possibly claim to be the first ever England cricket team appeared back in 1739 when eleven men from all over England played the county of Kent and lost by a small margin. This match was played each year for nearly 100 years. In 1846, William Clarke formed the All-England XI. His team played matches against a United All-England XI from 1847 until 1856.
England's first ever overseas tour was a trip to North America in 1859. The squad was made up of six players from the All-England XI and six players from the United All-England XI. However, there was not much attention on this tour as this was the time that the American Civil War started as well.
In 1861-62, an English cricket team took a tour of Australia, which was so successful that they toured again the following year. In 1882, Australia toured England and won 1-0. This led to the media declaring that English cricket was dead and that the body will be taken to Australia and cremated. Therefore, England's tour to Australia at the end of that year was seen as an attempt to regain the Ashes. England won 2-1, and this is how The Ashes competition came into being.
From around 1960 until present day, the England cricket team has alternated between being rubbish, average, and very good. At the time of writing, they have a pretty good test team, and one of the best ODI teams that the world has ever seen. They are current champions of the world as they beat New Zealand in the Cricket World Cup final at Lords in 2019.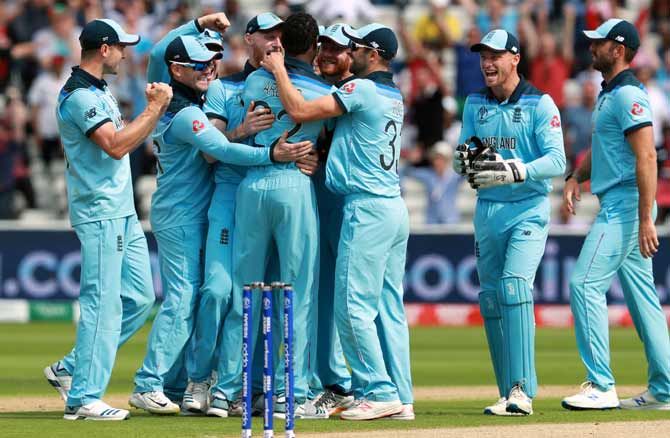 Who Are Their Best Players?
England have many talented players, and we will take a look at a couple of them now.
Ben Stokes
Stokes will be the first to admit that his stats are not as high as he would like, but when he is at the top of his game, there is arguably no better cricketer in the world. Those who were following England in South Africa in 2016 will remember the Test innings where he smashed 258 from only 167 balls. He was also pivotal in helping England win the World Cup in 2019.
So, let us have a look at his stats. To date, he has played 67 Tests for England and has scored 4,428 runs (10 centuries and 22 half-centuries) at an average of 37.84. When it comes to his bowling, he has picked up 158 wickets at 31.40. In the 95 ODI matches that he has played, he has scored 2,682 runs at an average of 40.63 (3 centuries and 20 half-centuries). He has played just the 26 T20I matches, scoring 305 runs at an average of 17.94. With regards to his T20I wickets, he has just the 14 at an average of 40.78.
James Anderson
Anderson is the best fast bowler that has ever played for England. In the 156 Test matches that he has played for his country, he has picked up an astonishing 600 wickets at an average of 26.79. This includes 29 5-wicket hauls and 3 ten-wicket hauls. He no longer plays ODI cricket, but in the 194 matches that he did play, he collected 269 wickets at an average of 29.22, while in the 19 T20I games that he played, he picked up 18 wickets at an average of 30.66. He still has a year or two left in him, meaning he can add to his incredible 600 Test wickets. When the ball is swinging, there are not many batsmen who can cope with him.
Jos Buttler
Many see Buttler as one of the best wicket-keeper batsmen in world cricket, especially in ODI matches. He is one of the main reasons why England have one of the best ODI teams in the world - when he is in the groove, everyone in the crowd needs to keep an eye out as it will start to rain sixes. The majority of cricket fans, no matter what country they support, love to watch him bat as he has a wide array of shots in his repertoire.
So, let us look at his stats. In 145 ODI games he has scored 3855 runs (9 centuries and 20 half-centuries) at an average of 39.74. He has played 47 Test matches and has scored 2543 runs (2 centuries and 17 half-centuries) at an average of 33.90. He has played in 70 T20I and has scored 1455 runs (9 half-centuries) at an average of 28.52.
If you liked what you read here and want more interesting articles, then check out the following: